MO7 Operation System
is an ML based Andriod Mobile Operation System installed on
MANTA 7X
which is the first smart phone without any physical buttons in 2015.
MO7 OS was created based on
Anyadd
, the first data visualization addressbook. It helps us to communicate with people we care faster and manage our social relationship easier.
Mobile app ---> Operation system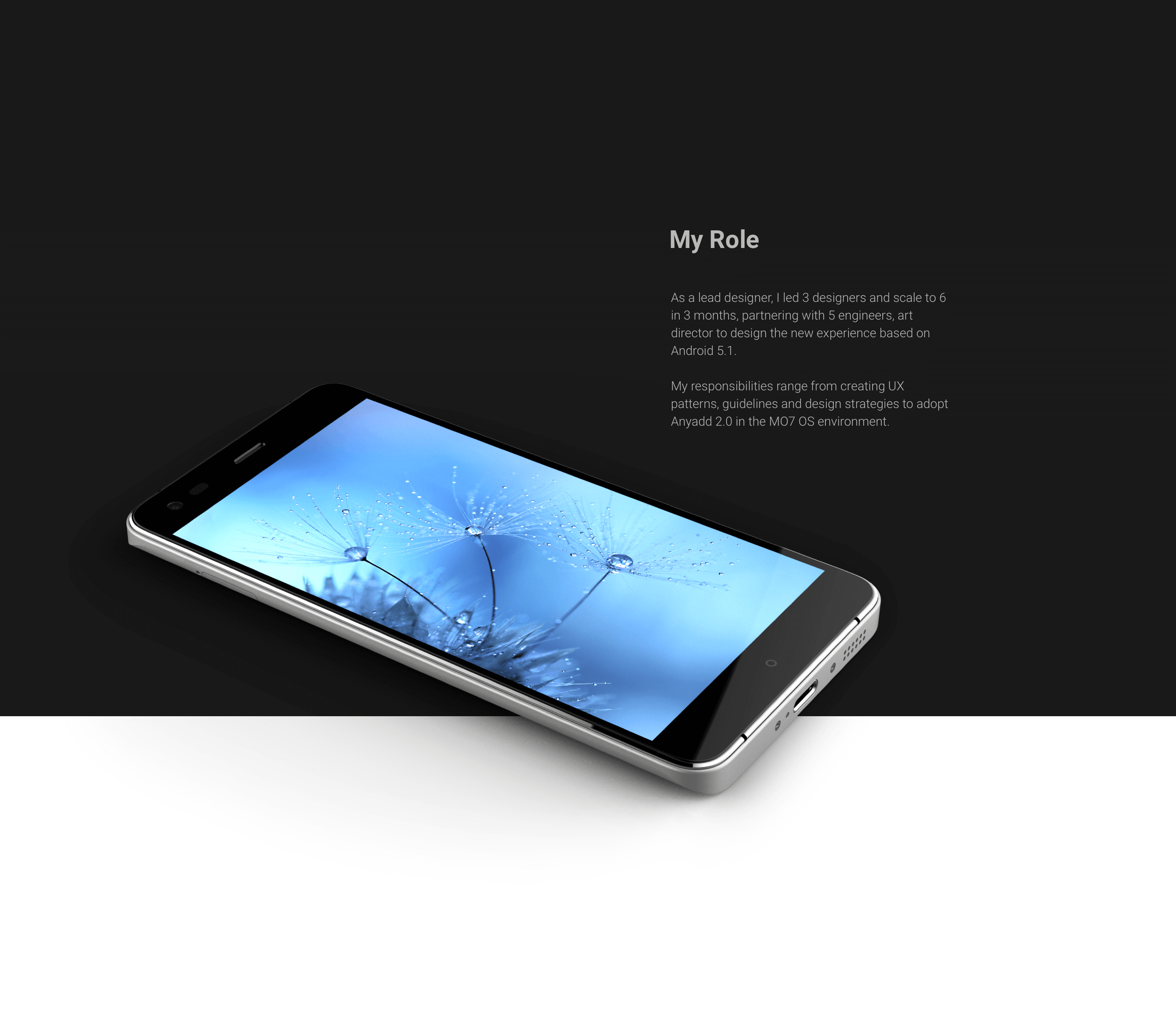 Research
User Interview
Usability Testing
Key Findings
1. Phonecall is not the only way for people to communicate
2.

Too many contacts (businessmen /lawyers)
3. How to start a meaningful conversation?
What type of data we can use?
Location
Frequency / History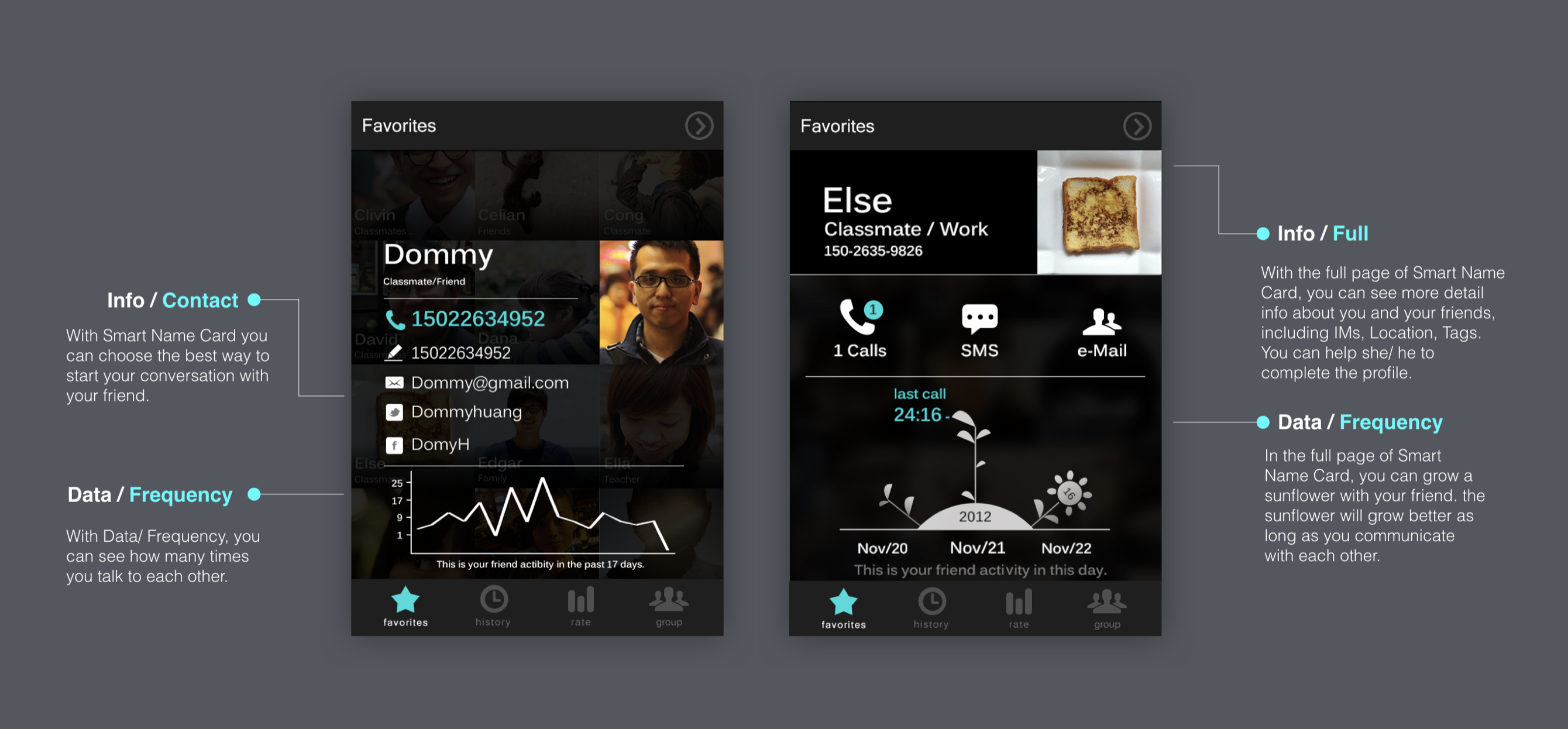 Smart Avatar - Default
How behavior shapes faces